It's Time to Enjoy the Hunt!
Threat hunting is a challenging, complex and time consuming exploratory activity. Threat hunters must explore, prioritize & investigate threats, gather data with context, connect disparate pieces of data, and conduct rapid and relevant analysis. Unfortunately today's tools get in the way and prevent the analyst from doing what they do best - hunt threats.
Join our webinar and see firsthand how threat hunting teams can realize their full potential. With Devo, threat hunters can:
Analyze real-time streaming and historical data at petabyte scale
Experience unbelievably fast performance - analyzing over 1M events per second per core
Collect and connect all relevant data sets for richer context
Enrich data that's essential for hunts with high-fidelity threat feeds curated by practitioners
Be as creative as they want with their detective work
See how Devo can unleash your security analysts – register today!
Date & Time
Date/Time: On-demand
Duration: 30 minutes
About Jason Mical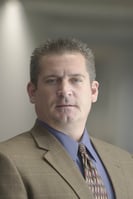 Over Jason's 25 year career, he has developed and implemented overall network security, physical security and fraud control programs for several global organizations. He has also developed security and fraud awareness training seminars used to educate employees as well as federal, state and local law enforcement officials and has established and operated security incident response teams and forensic investigation units for several global enterprise organizations.
Jason has been a member of the FBI Infraguard, United States Secret Service Electronic Crimes Task Force, ISSA, HTCIA, ASIS, ANSIR and CTIA Fraud Task Forces.