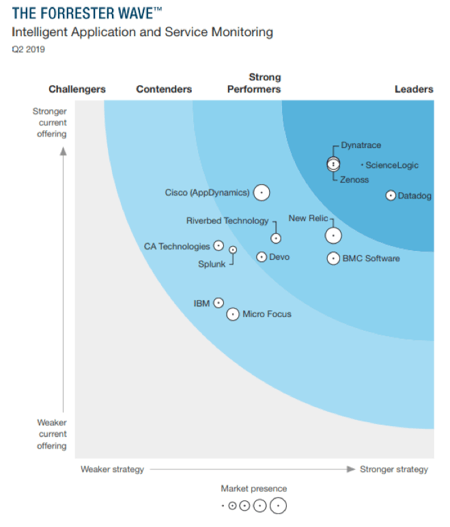 Ensuring the availability and performance of applications is more critical than ever for businesses. But the scale and complexity of modern application architectures and infrastructures make monitoring applications increasingly difficult.
Leading companies are using Intelligent Application and Service Monitoring solutions to combine machine learning, analytics, and data to actively track and assess the status of applications and services, ensuring optimal performance and maximizing user experiences.
In this new Forrester Wave report you will learn:
The importance of leveraging

real-time and historical operational data to speed problem identification and causal analyses

Why

it is critical to tie performance and events to business outcomes

How

predictive analytics can be used to pre-empt developing issues
You will also learn why Forrester identified Devo as a Strong Performer in this Wave evaluation for Intelligent Application and Service Monitoring.